The Power Of Oxygen Brochure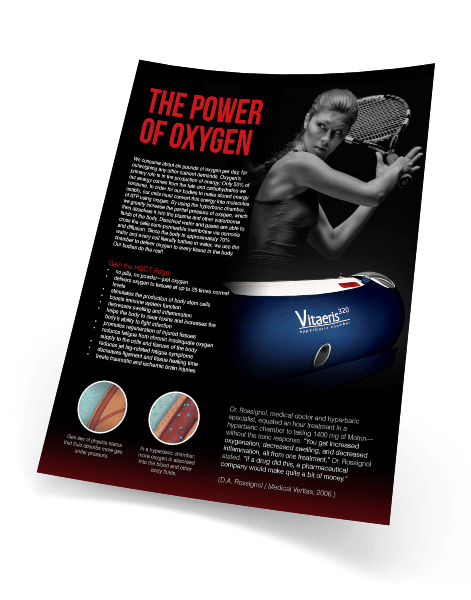 Gain The HBOT Edge!
Download Your FREE Power Of Oxygen Brochure
Studies suggest that hyperbaric chambers can help stimulate the production of body stem cells, boost immune system function, decrease swelling and inflammation, promotes regeneration of injured tissues and much more.
To learn more please enter your details in the form provided.