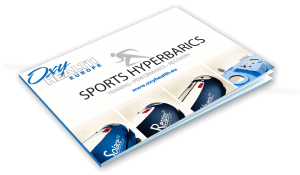 Please download our Sports Hyperbarics Brochure to get more information about our full range of Sports Hyperbarics products. In it, you can find out more about
– Why use hyperbarics
– The power of oxygen
– Our specific hyperbaric products
– And more!
Just fill out the form on the right to get your copy delivered straight to your inbox.
Note: It is our responsibility to protect your privacy and we guarantee that your data will be completely confidential.